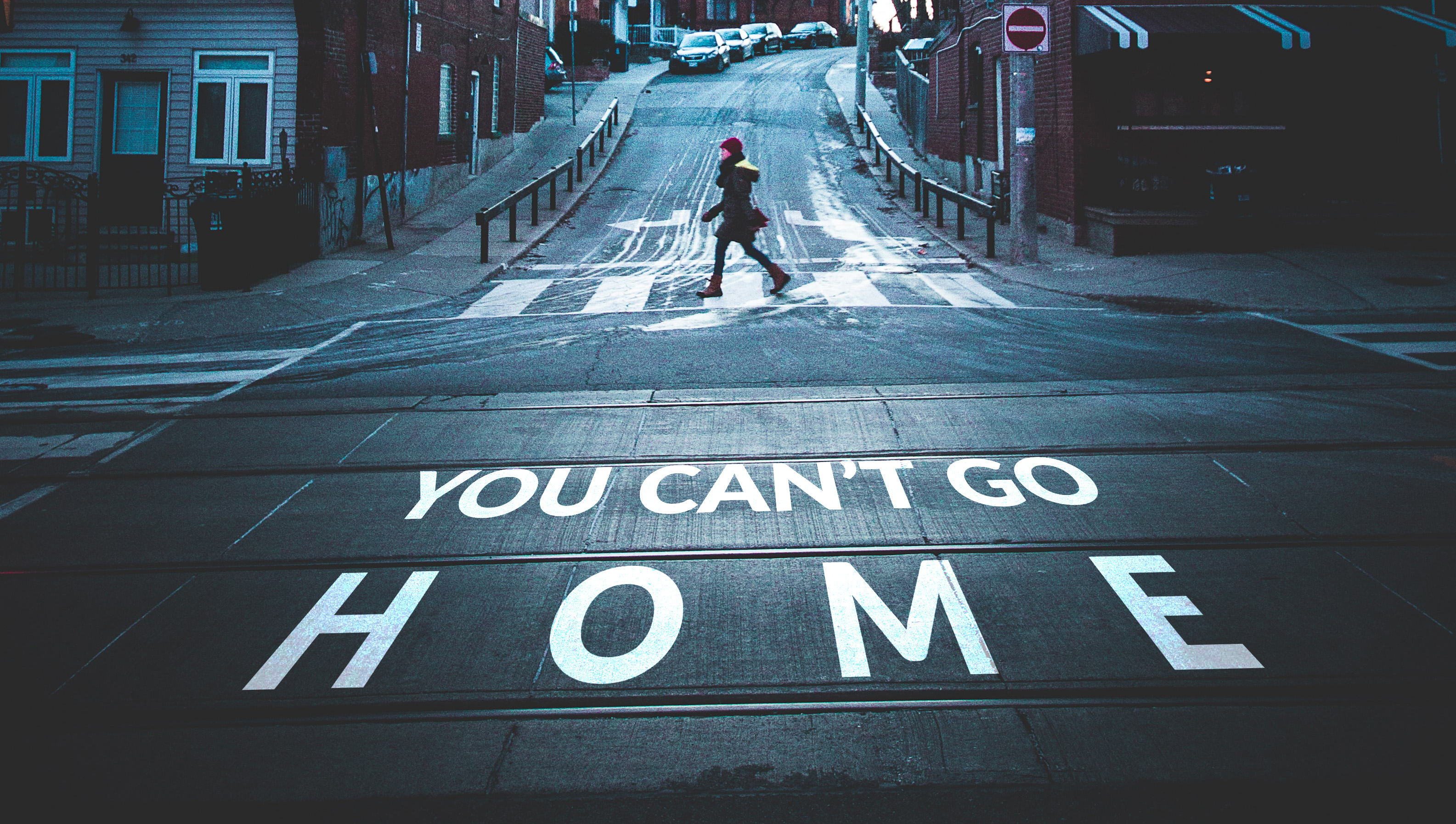 You Can't Go Home
They say you can't go home. But here you are.
You've returned. You've come back. To the place you left.
Things have changed, but the residue of the time you spent here covers every surface like a thin film of grey ash.
Each place you walk, each corner you peek into, reminds you of where you've been.
Where you've gone. What you've lost. What you can never have back.
You've returned. But everything has changed. All those moments, vanished.
Existing only now in memories and the strange aura of places haunted by ghosts.
You've returned. But that you? The you whose home this was?
What happened to them? Because they aren't you. Are they?
You Can't Go Home is a one-player LARP in which you play a character who has left the home they grew up in and moved far away. When the game begins, you have returned for the first time in years to attend someone's funeral. Over the course of the game, you will inhabit this trek trough your character's old life, journaling about your experiences coming back for the first time in years, reflecting on what has changed and what seems like it will always be the same.
Content note: This is a game that deals with death and memory, including painful memories. You are the only player and, as such, you can control what the narrative of the game is, BUT the writing prompts of the game will ask you to consider who has passed away since you've been back and what difficult memories might cling to your old haunts. There are safety suggestions in the text of the game to help you deal with this. If you are uncomfortable with a game that might call forth these thoughts, consider not playing this game. If you play, please know your limits and lines and take care of yourself as you play.
Safety note: This game is being released during the Covid-19 pandemic. It asks you to walk around in places, predominantly your home or on the sidewalk, but some of the writing prompts suggest you actually go to a specific kind of location and walk around. If you are playing this during Covid-19, please be careful about where you go. Put your health and safety first and choose places it is both legal and safe for you to walk around in. The text of the game notes that you do not have to leave your home to play this game if you do not want to, and includes suggestions for places to go that don't require you to go anywhere beyond your home. If you play, please think of your health during the game.

Download
Click download now to get access to the following files:
YouCantGoHomeLARP.pdf
11 MB